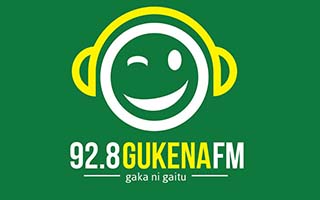 Cameroon transgender woman arrives in Belgium after 'homosexuality' conviction

27 Jan 2023

- A transgender woman whose conviction for "attempted homosexuality" in Cameroon prompted outrage has arrived in Belgium after more than a year of exile in Nigeria, her lawyer told AFP.

France recalls ambassador and will withdraw military forces from Burkina Faso

27 Jan 2023

- France will withdraw its military forces from Burkina Faso within a month, the French Ministry of Foreign Affairs told CNN on Wednesday.

Daggers drawn as hockey league reaches its climax at City Park

27 Jan 2023

-

Reading Time:

2

minutes

The Kenya Hockey Union (KHU) league will reach its climax at the City Park stadium this weekend with a total […]

Chemutai optimistic of winning Sirikwa Classic Cross Country contest

27 Jan 2023

-

Reading Time:

2

minutes

Africa Youth 3,000m silver medalist Debora Chemutai has set her focus on competing at the second edition of the Sirikwa […]

Shujaa oozing with confidence

27 Jan 2023

-

Reading Time:

2

minutes

The Kenya sevens national rugby team head coach Damian McGrath has promised to fearlessly face the team's pool B opponents […]

Playing for the Magical Kenya Ladies Open is a dream come true, Jacqueine Walter says

27 Jan 2023

-

Reading Time:

2

minutes

Vipingo's resident golfer Jacqueline Walter has termed her inclusion in the 2023 Magical Kenya Ladies Open "a dream come true". […]

Tribute to Magoha, a Professor who tickled but wore a stone face

Israeli forces kill nine in Jenin clash with Palestinian gunmen

27 Jan 2023

- Israeli forces killed nine Palestinians, including an elderly woman, and wounded several others during a raid in the restive West Bank city and refugee camp of Jenin on Thursday, the Palestinian Ministry of Health said.

How stigma can worsen drug and alcohol addiction

27 Jan 2023

-

Reading Time:

3

minutes

It is not uncommon to come across derogatory terminologies such as mlevi, crackhead, junkie and stoner among others, being used […]

Why schools should stick to core calling

27 Jan 2023

-

Reading Time:

2

minutes

Often considered parlance mainly used in business circles, the concept of 'core business' is something institutions of learning need to […]

It's time to hold even African leaders to account

27 Jan 2023

-

Reading Time:

3

minutes

Jacinda Ardern, former Prime Minister of New Zealand, is out of the office. She resigned. Her reason for this would […]

Owalo calls for impartiality as MCK selection panel is named

Lack of awareness among 'English teachers' disturbing

27 Jan 2023

-

Reading Time:

3

minutes

Taban Lo Liyong is beautifully eccentric. The South Sudanese scholar is considered an intellectual irritant who has had numerous run-ins […]

Arteta says new signing ticks the boxes

27 Jan 2023

- Kiwior's position with Spezia was usually on the left-hand side of a back three but he can also be used in midfield.

Gor Mahia impress coach as they eun over Talanta

27 Jan 2023

- Joshua Onyango put Gor ahead in the ninth minute while Benson Omalla doubled the lead ten minutes later

Rybakina delighted after reaching Aussie Open final

27 Jan 2023

- Rybakina, 23, won 7-6 (7-4) 6-3 to end Azarenka's hopes of winning the title 10 years after her last triumph.

Weghorst's first goal 'important', says Ten Hag

27 Jan 2023

- Ten Hag has already been pleased with his fellow Dutchman's contribution since he arrived on loan from Burnley earlier this month.

West Ham forward Antonio says he could leave in January

27 Jan 2023

- Antonio, 32, who joined the Hammers from Nottingham Forest for £7m in 2015, confirmed he had been in contact with other clubs.

Arteta would 'prefer' not to be fighting Guardiola for title

27 Jan 2023

- The two Spaniards worked together at Manchester City, where Arteta left his role as Guardiola's assistant to become Arsenal manager in 2019.

Alfa Romeo appoint Alunni Bravi as team representative for 2023

27 Jan 2023

- It makes him one of three leaders of the team under newly appointed chief executive officer Andreas Seidl.