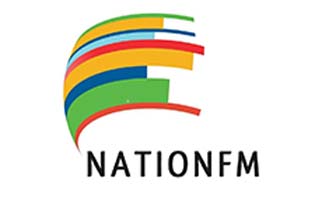 30 Nov 2023

- Three traffic police officers were arrested on Thursday morning at what anti-corruption detectives described as a notorious bribe-collection point along Mai Mahiu Road near Karagita junction in Naivasha, Nakuru County.

30 Nov 2023

- Thirdway Alliance Party Leader Ekuru Aukot has linked the rampant theft of public money in government to the individuals who funded President William Ruto's 2022 presidential campaign.

30 Nov 2023

- Social media CEOs including Mark Zuckerberg of Facebook and Instagram and TikTok's Shou Zi Chew will face a grilling in the US Senate early next year over online child sexual exploitation.

30 Nov 2023

- A baby aged about 3 days old who was dumped near Rongo University in Migori County has been rescued.

30 Nov 2023

- Junior Secondary School (JSS) teachers who were employed by the Teachers Service Commission (TSC) under contract basis have threatened to down their tools in January 2024.

30 Nov 2023

- A middle-aged man was on Wednesday evening swept away by flood waters while attempting to cross a river in Kisumu East Sub-county following the ongoing heavy rains.

30 Nov 2023

- A U.N. commission of inquiry investigating war crimes on both sides of the Israel-Hamas conflict will focus on sexual violence by Hamas in the Oct. 7 attacks on Israel and is about to launch an appeal for evidence, its chair told Reuters on Wednesday.

30 Nov 2023

- Kisumu High Court has sentenced to life imprisonment two suspects in the 2018 heinous murder of George Anyango alias Bengo, who was until his death the manager at retired Justice Effie Owuor's Muhoroni farm. Isaac Kiptoo Rono aka Malakwen and Julius…

30 Nov 2023

- More than 50 years after the last Apollo mission, the United States will try once again to land a craft on the Moon on January 25, said the head of what could be the first private company to successfully touch down on the lunar surface.

30 Nov 2023

- The building is strategically located within the Nairobi CBD enabling easy access to key hubs and businesses.