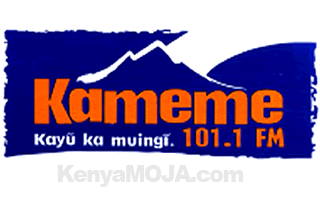 6 Dec 2023

- A Kenyan man has been arrested in the US for allegedly trying to hire a hitman to kill a female relative who was set to testify against him.

6 Dec 2023

- A man from Mwingi Central, Kitui County, is in distress after he was successfully recruited to KDF but was sent home only four days later.

6 Dec 2023

- The Machakos County government has announced contingency measures it has put in place to prevent the outbreak and spread of Cholera.

6 Dec 2023

- The government says five more people have been killed by the ongoing El Nino floods within the last 24 hours, taking the death toll to 165.

6 Dec 2023

- Ugandan President Yoweri Museveni's daughter, Pastor Patience Museveni Rwabwogo, launched her book at a Nairobi hotel on Tuesday night.

6 Dec 2023

- The Scottish government has committed Ksh.48 million to aid communities in Kenya's ASAL regions affected by climate challenges.

6 Dec 2023

- NAIROBI, Kenya, Dec 6 – Google has celebrated 'Ahmed', the elephant known for his big tusks. Ahmed was born in 1919 in the forests of Mount Marsabit, Kenya, and rose to prominence in the 1960s when hikers in the North Kenya mountains dubbed him "The King…

6 Dec 2023

- Police in Kilifi have nabbed 477 kilograms of bhang valued at Ksh14 million. In a statement, the National Police Service (NPS) confirmed the arrest of two suspects, George Nitti and Raphael Mbithi, all aged 37. "Today, 06/12/2023 within Swallows area in…

6 Dec 2023

- The floods have also displaced 539, 215 persons since yesterday.

6 Dec 2023

- "Such groups will not be tolerated in the region at any point in time."